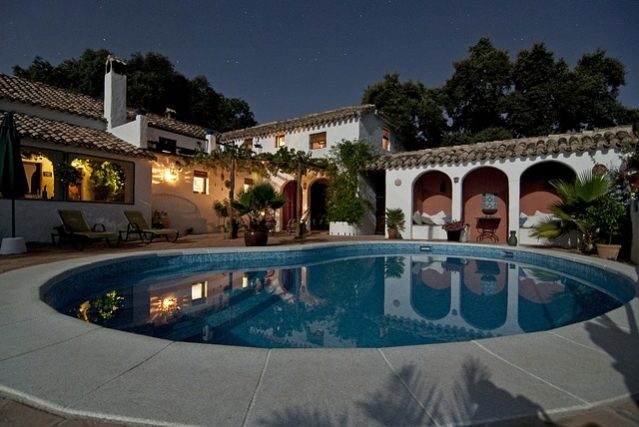 The right bathroom lighting can switch an image in the mirror from beast to beauty, but it often ranks way below a luxury tub, modern fixtures and stylish tile on the priority list.
You believe or not,lighting is powerful. With Spring and Summer right around the corner, you don't have to plan an expensive vacation to find relaxation. You can plan the right lighting design to turn your backyard to be your own private oasis .
In fact,It is quite easy and less expensive. Imagine transforming your existing patio, deck, or pool area into the spot you'll cherish for your next "staycation." Outdoor furniture, landscaping, and other amenities lit by a new lighting scheme can change the look of our whole backyard.
Here are 4 Ways to Use Light to Create an outdoor Sanctuary.
1,ADD DECORATIVE ELEMENTS
While functionality is the top priority, aesthetic elements are also important. Especially when it is for creating the most relaxing and inspiring setting. Focus on lighting that highlights architectural and natural details, as well as other decorative elements like arbors, pergolas, patios, etc.
2,LAYER YOUR LIGHTS
Outdoor lighting is just like the indoor lighting. For example, it is most effective when it utilizes overhead, task and ambient light sources. Outdoor lighting typically has no boundaries and borders, and those three layers will enhance enjoyment and help define smaller sitting and entertaining areas as though they are outdoor rooms.
3,SAVE ENERGY
During the summer months, when we are typically running our air conditioners more, conserving energy becomes increasingly important. Consider LED Lights for their efficiency. LED lights is more energy saving than other traditional lights.
4,CONSIDER SAFETY
An updated outdoor lighting scheme will extend your patio entertaining hours. While you'll enjoy the extra time in your outdoor oasis, creating a safe space to enjoy into the evening is also important. Don't neglect walkways and other safety features when lighting your backyard. You can also enhance home security by placing lights near entrances and in dark corners. Make sure to aim lights away from the door so as not to blind people as they enter your outdoor area.
You can find varied series of LED lighting at AIS which can help you create a backyard retreat that you'll enjoy for years to come.
About AIS : 
AIS LED is a leading LED lighting supplier with innovative green technology. We are specialized in the manufacturing of innovative, next-generation LED lighting solutions such as LED street lights, PL G24 LED lights, PL G23 LED bulbs, portable LED work lights, LED Flood lights,R7S LED bulb,E27 E40 LED corn bulb, LED stadium lights and so on. AIS LED is committed to providing high-quality, sustainable, green lighting solutions to the world LED lights market.