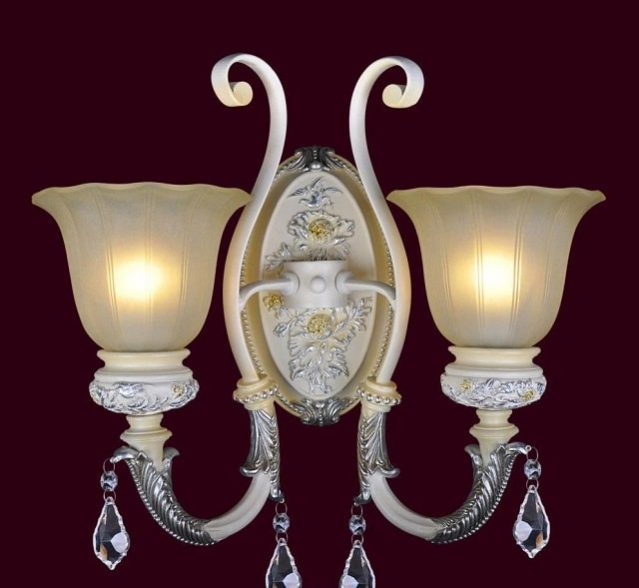 Many people like to use wall lights for their decorative purpose. They are perfect for putting a finishing touch on any room in your home. They are functional as well as beautiful ways to add a bit of décor to an otherwise empty wall. And they can add just enough lighting to eliminate unnecessary lamps or light fixtures. Decorative wall lights can transform a room with their modern touch, while the homeowner has an endless number of options for these ornamental additions.
Today AIS LED will share with you 5 tips on using wall lights
1, Choose the right style
Decorative wall lights have every style that you need. People often use them in hallways and bathrooms. You can also use them to make fun additions in any room in your home.
Traditional wall lights are very reflective of past styles. They can be found with tiffany shades or crystals. And they offer a more formal look and look best with traditional looks. They will definitely add a more upscale look to any type of style of décor.
Contemporary wall light has a streamlined look. They are simpler. And they don't have as much detailing. Usually this style has polished silver-toned metals and looks best with a modern style décor.  If you use them in other styles, they will offer a minimalistic feel to the home.
Transitional style of wall lights is typically a cross between contemporary style and traditional style. They don't have as much as the minimalistic looks. But they do have a muted traditional feel to them. These lights will look great in most styles of décor.
Rustic style wall lights have darker finishes. They can display a more distressed look. Sometimes these styles have animal or nature motifs. Although they tend to be seen in a lodge type of interior, they do add a different type of character to the décor.
2, How to Install
It is simple to Install decorative wall lights. You can choose from hard-wired designs, or standard designs that simply plug into the wall outlet. First,you need to assess the space available for your lighting unit. Then you can plan whether or not you can install a light that has a cord, or one that is hardwired. It is best to install a wall light where there is not room for a lamp. But it is the extra light that is needed and may be important, such as a place to sit and read. They will not only brighten your room, but will fill it with beauty and classic décor.
3, Consider the energy efficient factor
Many people will lit the wall light all night. So it's better to use energy efficient lighting. Among all kinds of wall lights,LED lights are the most energy efficient. You may be worried about the price. But now the cost of LED lights is coming down day by day. So You can use LED wall lights to help you save you lighting cost. AIS has a series of LED lighting including LED wall lights,LED corn lamps, LED tube lights and so on. You can find all you need from us.
4, Finish and Color
You can purchase the decorative wall lights in any style of metal, with any type of glass or any type of shade. Of course,all these depend on the style of the fixture. There is an array of many different finishes and colors. And the most popular finishes include brushed metal, polished metal, brass, wrought iron, cast aluminum, wood, resin, bronze, blown glass, and other natural materials.
5, Size and Type
When you choose the size of the wall light, you need to consider the amount of light needed in that particular area of the room. The type of light on each fixture will determine how much light will fill the room.
Down lights will cast the light downward, making a room seem warmer and more inviting. You can use them in a large or airy room.
Up lights will cast the light upward in a room, creating a lit space towards the top of the room, making it appear bigger. You can use them in Living rooms, dining rooms, and entryways.
Up and down lights cast the light both up and down against the wall, making the room have balanced light. This type of decorative wall light works in any type of room.
Swing arm lights are lights that can be adjusted so that the light can be on either side or in the middle of the fixture. These wall lights are best for reading when mounted at the bedside, or in a reading nook.
You can use decorative wall lights simply for function. They can also add style and elegance to your home, regardless of where they are mounted. They can add ambiance to a room, or simply be a great way to de-clutter your bedside table. You can use wall lights is the bedrooms, living rooms, hallways, foyers, bathrooms, and dining rooms and so on.
About AIS :
AIS LED is a leading LED lighting supplier with innovative green technology. We are specialized in the manufacturing of innovative, next-generation LED lighting solutions such as E27/E40 LED corn bulb, LED street lights, PL G24 LED lights, PL G23 LED bulbs, portable LED work lights, LED Flood lights,R7S LED lamps, LED stadium lights and so on. AIS LED is committed to providing high-quality, sustainable, green lighting solutions to the world LED lights market.