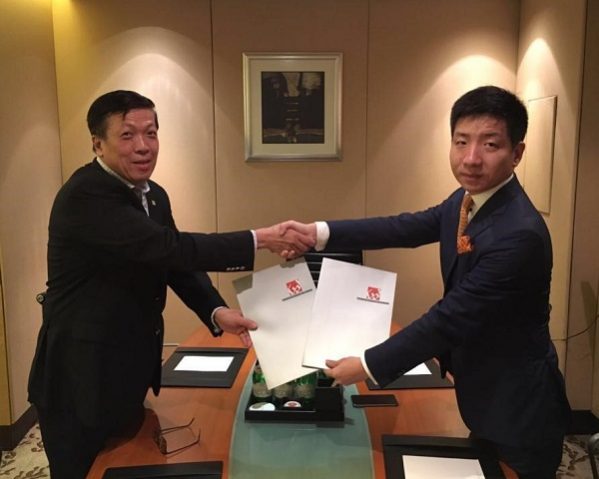 On Nov. 9 2017, Philips China CEO Yang Rong with his team arrived in AIS and started significant visit. AIS representatives including YangLin and Wangyi, the president and managing director, with other AIS senior executives attended this meeting.
Mr. Wang introduced to Philips that AIS as among the first enterprises engaged in LED industry in China have gained a great deal of experience in products innovation, designing and marketing over 20 years development. Every year the export of LED Corn lights is ranking top ten across the industry in China. The cooperation with Philips will be a win-win result.
Actually, on the road to design and research high-quality and energy-efficient LED products, AIS have development concept in common with Philips. The cooperation between Philips and AIS started a long time ago. This time, both sides agreed to carry out all-round close handin-hand strategic cooperation in products covering street lights series and high bay series ─ the star series in AIS. And this make AIS become the biggest strategic partner of Philips in South China.
When talking about current smart street lights, both sides agreed that smart street lighting will be a hot field in the next few years. And some pre-works should be done for its development. Philips will provide the power drivers and software system to AIS to open the market together.
Mr. Yang express that they will continue developing more projects with AIS in an open-up mind. Also, in the future Philips will have more technological team in AIS to carry out more technological cooperation deeply.
Philips has a deeper and better understanding of the front market, while AIS does so of markets development and trend. Deeper cooperation for information sharing enables better win-win development for both sides.
About AIS : 
AIS LED is a leading LED lighting supplier with innovative green technology. We are specialized in the manufacturing of innovative, next-generation LED lighting solutions such as E27/E40 LED corn bulb, LED street lights, PL G24 LED lights, PL G23 LED bulbs, portable LED work lights, LED Flood lights,R7S LED bulb, LED stadium lights and so on. AIS LED is committed to providing high-quality, sustainable, green lighting solutions to the world LED lights market.