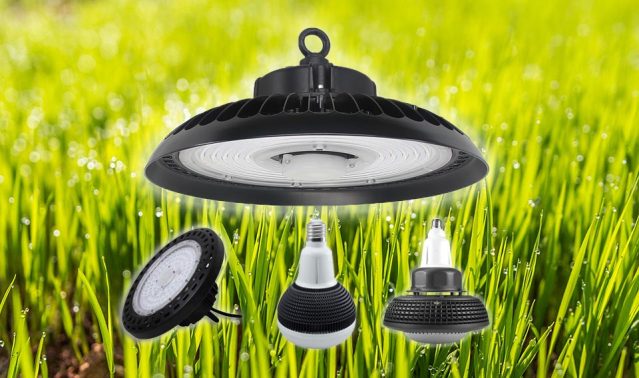 Whenever a large indoor space needs to be illuminated, high bay lighting is usually the first choice. These spaces include manufacturing facilities, gymnasiums, warehouses, large department stores, factories, and more. These facilities are typically vast and cover a lot of vertical as well as horizontal space. It requires powerful lighting to provide the appropriate foot-candle levels to adequately illuminate. Normally,high bay lighting fixtures typically hang from the ceiling via hooks, chains or pendants, or they may be fixed to the ceiling directly (like troffer lights).
Various industries and facilities with large space need high bay lighting.
Let's have a look at the following list:
Manufacturing facilities
Warehouses
Industrial facilities
School and university gymnasiums
Municipal facilities like community centers or recreation centers
Commercial applications like department stores
Normally, various types of lighting technology are used in warehouse and industrial settings when high bay lights were required. Some of the most common include metal halide (MH) lights, high pressure sodium (HPS) lamps, and CFL. While each of these bulbs have their merits, industrial LED lighting outperforms its conventional counterparts in important ways. When deciding whether an LED retrofit is appropriate for your warehouse or industrial space,there are various considerations.
Among these lighting solutions,LED high bay light could be one of the best choice.LED high bay lights are the latest technology in the forms of lights. These lights will provide better visibility to your industrial space. These lights used in car showroom, warehouse, departmental store or any hotel light always plays a significant role in displaying your products and increasing its presence among an increased number of people.
As the LED high bay light meets all the above requirements, they are ideal choice for installing in the warehouses. Also, these lights offer greater energy savings in terms of power as well as maintenance costs.
Here are the benefits of LED high bay lights:
Eco-Friendly Lights: There is no mercury included in the LED lights.
Long Lifespan Lights: LED High Bay Lights last up to 10 years .
Low Heat Produced: The energy-efficient nature means no heat is lost during production, so the lamp stays cool to the touch.
Change bulbs less frequently: This is especially useful in a professional setting where you need long-lasting lights. So your staff can focus on the job.
Offers a better return on wattages consumed to lumens produced. This will help you save on utility costs over time.
What LED high bay light that AIS LED can offer?
Round LED High Bays (UFO)
These newer round LED high bays, often called "UFO" style lights. They don't need reflectors because LED lighting is intrinsically more directional than metal halide or other light sources. This allows for a more compact, low-profile design of the fixture.
These lights are heavy duty and IP65-rated. This means they ar waterproof. It also allows them to be used in even harsh conditions. That's why people can in them for industrial laundries, grain processing plants, car washes, and barns.
At the same time, UFO LED high bay light are very striking in appearance. So they're a great consideration for any high-ceiling application, from aircraft hangars to the cafe area of a large grocery store.
LED Linear High Bay Lights
LED Linear High Bay Lights are flat panel-shaped rectangular lights. They are available in two sizes: 2ft and 4ft and in three wattage types: 100W, 160W, 240W. They can be pendant-mounted onto metal surfaces, for which the required accessories like suspension chains & triangle hooks are included.
These LED High Bay Lights to provide you with high-intensity light, high durability, high reliability, high energy-efficiency, and low maintenance.
Motion sensor LED high bay light
This version of LED high bay light includes a built in motion sensor. This will help to save more energy and electricity cost. They range from 100w to 240w.
For More Information,please visit: https://www.aisledlight.com/led-high-bay-light-motion-sensor-ufo/
About AIS : 
AIS LED is a leading LED lighting supplier with innovative green technology. We are specialized in the manufacturing of innovative, next-generation LED lighting solutions such as E27/E40 LED corn bulb, LED street lights, PL G24 LED lights, PL G23 LED bulbs, portable LED work lights, LED Flood lights,R7S LED bulb, LED stadium lights and so on. AIS LED is committed to providing high-quality, sustainable, green lighting solutions to the world LED lights market.