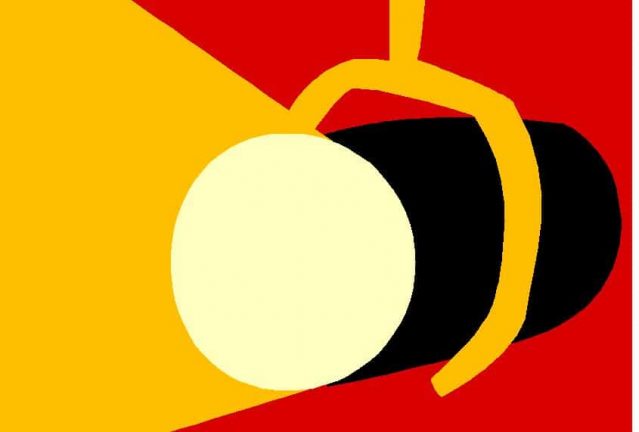 Choosing the right beam angle of LED lights is very important for any lighting project. Imagine that you walk into a dimly lit building, how to you feel about that ? You may never want to go there again! One reason that will happen is the wrong beam angles of the lights.
Today AIS LED will share with you how to choose the right beam angle of LED lights
What is a beam angle of LED lights?
A beam angle is the angle of LED light that spreads across the floor when a LED lights is turned on. It can also be referred to as a beam spread. Choosing the right type of beam angle can give your building the right type of ambience and visibility. The following chart shows how does beam angle like.

When choose the beam angle of LED lights, the basic consideration is to make sure that the space you want to lit can be illuminated. In fact, for any lighting purpose there are some factors that we need to consider.
Considerations for a beam angle
1, Building Type
Building type is one factor that decide what beam angle of LED lights to choose. As you need to consider how many lighting fixtures you need in the building. Then you can choose the right beam angle. Because depending on the height of the ceiling, the beam angle can affect the illumination and visibility. For example, a warehouse with high ceilings will need a LED high bay light with a different beam angle than a retail store.
2, Number of LED Lights
If you have a 50,000 square foot building, how many lumens will offer the right brightness? According to the industry standard, for a commercial space, we need 70 lumens per square foot. As a lighting designer, for any lighting project,you need to make sure that you make a lighting layout design plan before choose the beam angle of LED lights.
After that, now you can figure out how many light fixtures you will need.
First multiply the area of your building and the industry standard to get a number in lumens in total.
50,000 (length x width) x 70 lumens = 3,500,000 lumens (Lumens total)
Then multiply the total lumens by the constant 1.40. This number is calculated by adding the light loss factor (.75) and the coefficient of utilization (.65) together. You need take this into consideration when calculating total lumens for a specific space.
1.40 x 3,500,000 (Lumens total) = 4,900,000 lumens (lumens loss)
Lastly you need to add your lumen total and additional lumens together. This will show you the total amount of lumens needed to brighten up your lighting space.
3,500,000 (Lumens total) + 4,900,000 (lumens loss) = 8,400,000 lumens
3, Height of Ceilings and Light Fixtures
Checking our ceiling's height is to make sure that the beam angles are overlapping. If not,you may end up with a dark, dim area in your building. Overlapped beam angles will ensure that light is fully covering your space and will prevent injury.
The standard height of a ceiling is around 7.9 to 8.9 feet. So a wider beam angle, 60 degrees or more, should be sufficient. If your ceiling height is more than 8.9 feet than you are going to need a narrow beam angle which is less than 45 degrees.
In any lighting case you need to accommodate for your ceiling's height to ensure that you have a bright work space. When you're working with LED high bay lights in an industrial area, you can use the high bay light with reflectors that can better disperse the light.
4, LED light Bulb Type
Depending on the application, you need to choose the different type of LED bulbs. In industrial spaces with high ceilings, the higher the light fixtures the narrower the beam angle you will need. For the lower ceiling, the beam angle will be wider. If you are using LED high bay lights which is 360 beam angle, you may consider using a reflector to reflect the light.
Beam angle of different LED bulbs:
LED flood light:  120°-150°
LED spotlight:  15°-90°
LED tube light: 120°-160°
LED high bay light: 60°-120°
LED corn light:  180°-360°
LED downlight:  30°-60°
About AIS :
AIS LED is a leading LED lighting supplier with innovative green technology. We are specialized in the manufacturing of innovative, next-generation LED lighting solutions such as E27 E40 LED corn lamps, LED street lights, PL G24 LED lights, PL G23 LED bulbs, portable LED work lights, LED Flood lights,R7S LED bulb, LED stadium lights and so on. AIS LED is committed to providing high-quality, sustainable, green lighting solutions to the world LED lights market.