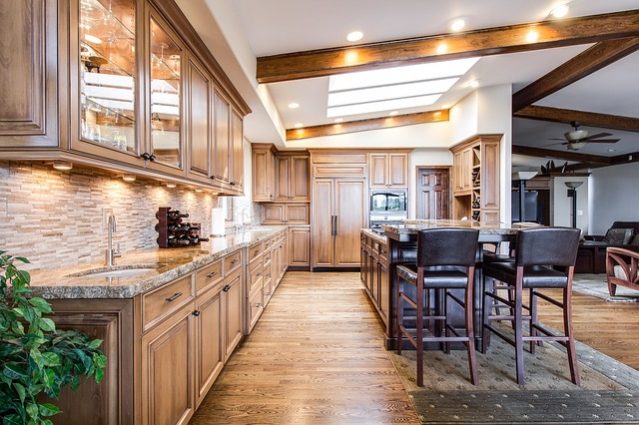 Home lighting design is a very important element in the home. If you are a lighting designer,you can use lighting to change the atmosphere of a room with the proper placement and design choices. Home lighting enhances the features of the area. So you will want to take into consideration the room size, wall color, furniture, flooring, shadows and any available natural lighting. All of these elements together seamlessly can make a room stylish, functional and inviting.
As we know,the main purpose of lighting in a room is functionality. Lighting serves the basic purpose of illuminating a room. Centrally placed lighting is an excellent way to brighten a room. But that isn't always an option so other types of fixtures can be used. For dark rooms that feel cramped and do not have overhead lighting, you can use floor lamps, table lamps or wall sconces. These light choices can make a great impact on the overall aesthetic of the room. Lamps can be moved around easily and can help fill those awkward spaces. Vintage lamps are a great way to bring style and personality to your room. Adding some vintage decor to a room makes it feel classier yet still welcoming.
Now let's have a look at the 7 most popular home lighting design styles
1, Contemporary lighting
The design features of contemporary lighting are made to compliment today's popular styles. Contemporary lighting fixtures fill the needs of today but will not stay current as long as modern lighting. Fixtures usually embrace new and creative designs. They can be eye-catching and sophisticated and work well with current design trends.
2, Modern lighting
Modern lighting is similar to contemporary lighting. The modern lighting style is sleek and has very clean lines, geometric patterns, circles, and ovals. It has smooth surfaces that have very little if any, decorative detailing. The strong but simple lines create the perfect focal point in a modern home. The fixtures are highly functional but have a simple timeless style. This style has been a designer favorite for many years and seems to be holding on in popularity. Floor and table lamps with circular frosted glass shades are very popular in this style.
3, Classical lighting
Classic lighting fixtures are ageless. The elegant features embrace balance and soft curves. Fixtures are usually made from glass, crystals, linens, and woods and have luxurious finishes. These fixtures give off a feeling of elegance. Crystal chandeliers are a great example of classic lighting features. These ornamental light fixtures are often used in a foyer, over a kitchen table or in a living room with high ceilings.
4, Rustic lighting
Rustic lighting helps emphasize nature and can give that warm cozy cabin feeling. This natural relaxed style can bring in the feeling of rural charm and country living into any home. Rustic light fixtures bring in the natural beauty of wood, fabric, weathered metals and wrought iron. Leather and antlers can also be found in this style. If you are wanting the farmhouse, country, log cabin or lodge feeling these fixtures can make a big impact. They can also be the perfect accent in a classic or modern style home to give off that feeling of comfort and warmth.
5, Art deco lighting
The art deco style was inspired by French design and art from the 1920's. Lighting fixtures are characterized by their sleek metallic finishes and glass accents. They are usually large and defined by pointed, jagged edges. Fixtures usually have bold geometric patterns like chevron designs or zig zags patterns. Art deco lighting can complement many design styles. Use an art deco light fixture when you are trying to make a bold statement. These light fixtures can make a dramatic impact and can be great conversation pieces.
6, Industrial lighting
Industrial lighting is inspired by the Industrial Revolution and emphasizes the use of metals and raw materials. The neutral colors and rustic finishes help mimic urban and factory type environments. This style is commonly used in spaces with exposed structures like brick or duct work. This edgy design can also be used in modern and classic decor. Industrial style pendants work great in home kitchens over tables, bars or islands. These pendants can complement most kitchen styles and give off a warm inviting ambiance. The vintage Edison light bulb is quite often used in these fixtures adding character to the decor. If you like steam punk design, industrial lighting is a great way to bring it into your home.
7, Modern retro lighting
The modern retro design is coming back in a big way. They say everything eventually comes back in style and these bold design patterns are no exception. Modern retro lighting fixtures are inspired by the 1970's-1990's. They are vibrant and eye-catching and can show off your fun, playful side. These fixtures can be quite whimsical and help make an immediate connection to the past. The bright colors and geometric shapes can grab your attention and give you a sense of nostalgia. Retro lighting fixtures can be a fun way to try something new in your home. These are best used in bedrooms and gaming rooms. Modern retro isn't for everyone, but if choose to take the leap have fun and make it bold.
Conclusion
Just like all fashion, lighting design and personal preferences continue to change. The above are the current popular lighting design styles. From aesthetically pleasing modern designs to bold and colorful retro designs. These are the different styles to choose from. And it's very important to know what design you are looking for.
Don't think that you have to use the same lighting design throughout your whole home because designs can change from room to room. Determine what your goals are in each room and do a little research. Just because one style works in one area doesn't mean that it will work well in another area. Take the time to research and find the best lighting style for each space. Always take into account space, decor and ceiling height.Perfect lighting will make a huge difference and you will be happy that you took the time to make the right choice.
About AIS : 
AIS LED is a leading LED lighting supplier with innovative green technology. We are specialized in the manufacturing of innovative, next-generation LED lighting solutions such as E27/E40 LED corn bulb, LED street lights, PL G24 LED lights, PL G23 LED bulbs, portable LED work lights, LED Flood lights,R7S LED bulb, LED stadium lights and so on. AIS LED is committed to providing high-quality, sustainable, green lighting solutions to the world LED lights market.