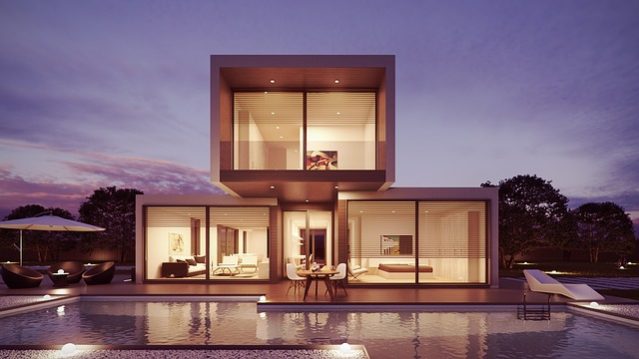 How to protect home or office from pesky neighborhood thieves? LED security light can be one of the best solutions. Have you ever had anything stolen from your front porch or yard? If so,it might be time to upgrade the security lighting system and add more of it. With the efficiency of LED security lights, lighting up home or office to deter thieves is not as expensive as it use to be.
To start off, with the drop in cost for LED security lighting products, using LED lights for security around home or office got a lot easier. Going with LED lights means we can run those lights from dusk to dawn without the huge burden on the electric bill that those old incandescent or metal halide bulbs can cost us. An LED light can save us 90% compared to those old incandescent bulbs. LED lights also last a whole lot longer, meaning less costs down the line and not needing to go out and replace bulbs regularly. LED lights is now the go to when it comes to security.
Here are 4 tips to use outdoor LED security light for home and workplace
1, Use the Brighter LED security light
With the efficiency of LED security lights, going a little brighter is not going to hurt your wallet the way it does with older technologies. A 10w LED light can replace 150w old incandescent light with same brightness. With the addition of motion sensor security light, you can go brighter without worrying about that bright light on all night.
Remember that LED lights are far more efficient, so pay attention to lumens, not watts. LED lights also do not degrade and lose lumen output with the speed that older lamps do. Using LED lights for your security means that light is going to stay bright for much longer. If you are trying to figure out the right LED to replace an old bulb, check out this LED Conversion Chart : LED-conversion-chart
2, Use Motion Sensor LED security light
A motion sensor is a great addition for security lighting purposes. With modern LED lighting, there is lots of options when it comes to motion sensor. LED security lights of all kinds can include motion sensors these days, take advantage of it. Using motion sensors in addition to cameras is a sure fire way to help prevent theft. Making sure you have bright light in areas where security cameras are installed will make the footage from the cameras useful. Having a motion sensor LED security light can not only bring light to a location to shine on a thief, but may also deter them into thinking someone just turned the light on, and thus scaring them away.
Many warehouses are now using motion sensor LED high bay lights. These high bay lights save energy by only coming on when employees are in the area doing work. They can also turn on at night if a thief is near the light to work in tandem with built in motion sensor.
AIS has launched motion sensor UFO LED high bay light from 100w to 240w. You can learn more details here:
Parking lot safety is also improved by motion sensor security lights. These motion sensors not only help prevent auto theft but help with the personal protection of drivers as they come and go to their vehicles.
Motion sensors in solar powered LED lights not only helps deter theft with light, but also helps preserve the battery and therefore extend the life of a solar powered light. If nothing is around, there is not point in wasting the power created by the solar panel.
Here is AIS new model all-in-one motion sensor LED street light from 20w to 60w. You can check the details as following.
3, Install lighting in hard to reach locations
Installing LED security lighting mounted high and out of reach will help deter thieves. The higher you can get these lights so they cannot be reached without a ladder, the better. You don't want to install a light for security only to have it ripped off the wall by the thief. As our suggestion, it's better to install the light above 3m height. It takes tools and spirit to dislodge a sturdy security lighting solution and petty thieves aren't going to take the time to mess with them. Street lights mounted in the eves of the home are a great idea. LED wall packs mounted high up around the office building creating a barrier of light around the building.
4, Never forget to call police
With the help of LED security lights,we can be more safe. Remember, if there is theft or any other danger from unseemly characters at the home or office, make sure that we contact the authorities. The safety of ourselves, our family, our employees and our customers are the top priority, don't try to take things in our own hands, get the proper authorities involved.
About AIS : 
AIS LED is a leading LED lighting manufacturer with innovative green technology. We are specialized in the manufacturing of innovative, next-generation LED lighting solutions such as E40 LED corn bulb, LED street lights, PL G24 LED lights, PL G23 LED bulbs, portable LED work lights, LED Flood lights,R7S LED bulb, LED stadium lights and so on. AIS LED is committed to providing high-quality, sustainable, green lighting solutions to the world LED lights market.